1. Click the small white arrow next to your initial in the upper-right corner of the screen. Select "My Account" from the dropdown menu.

2. In Account Information, add the grade(s) you would like curriculum for.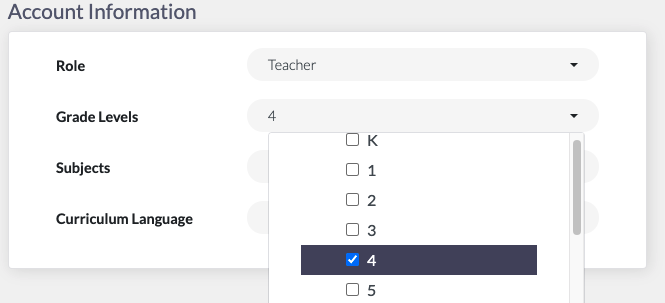 3. Return to the Unit Dashboard to access units for the grade-level(s) you added.